This segment is the biggest contributor to the Group accounting for 67.6% of the Group's revenue in 2019.
Focusing on mid to high end mixed development, it is envisaged that this segment will be the main driver or the Group's growth both in terms of organic growth as well as M&A; activities.
Property development segment currently has two major development locations: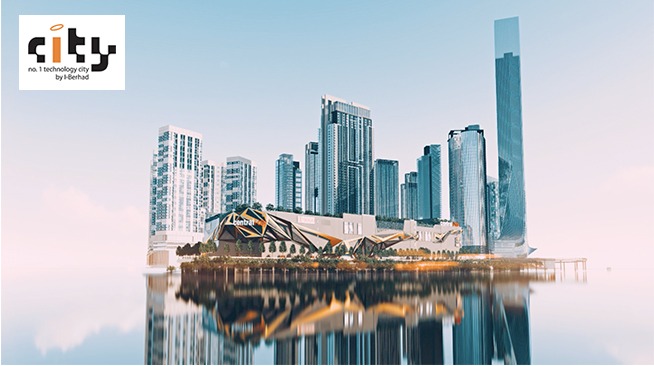 The RM 10 billion GDV i-City in Shah Alam. i-City is a 72-acre freehold Ultrapolis located along the Federal Highway that is being developed into an international business hub by day and lifestyle haven by night, with commercial, residential, and leisure components.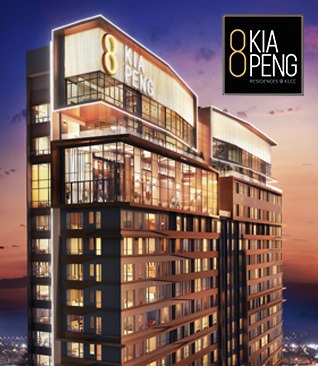 The RM 820 million GDV 8 Kia Peng luxury apartments development in the Kuala Lumpur City area.
The property development strategy is to have a combination of land bank and strategic alliances with land owners. In this context, i-City is a mixed strategy where about 1/3 of i-City land is owned by i-Bhd with the balance developed as a joint venture with the land owner.
i-City is an Ultrapolis masterpiece spread across 72 acres of freehold land along Federal Highway in Shah Alam, the capital city of Selangor.
It is envisioned as a digital city, the next ICT-based urban development in Malaysia.
i-City is a fully integrated city, comprising brilliant components of corporate, leisure and residential developments such as a 1.5 million sq. ft. regional shopping mall, impeding office towers, MSC Malaysia Cyberoffices, 3 & 4 stars hotels, high-rise residential towers, retails, remarkable data centres and a performing Arts and convention centre.
i-City has been endorsed as a MSC Malaysia Cybercentre, approved as a Tourism Destination by the Ministry of Tourism and Culture and has been declared as an International Park by the Selangor State Government, where entertainment and cosmopolitan lifestyle activities are permitted to operate 24/7.
i-City is an established high-tech MSC Malaysia Cybercentre with fascinating leisure hub that currently attracts 90,000 visitors a week. The theme park is built over a total of 24 acres with four (4) amazing attractions, namely:
City of Digital Lights – with amusing outdoor park rides and over 1.0 million LED lightscape;
SnoWalk – a 50,000 sq. ft. arctic setting maintained below 5 degrees Celsius;
WaterWorld – introducing the first Tornardo Ride in Southeast Asia; and
FunWorld – include two finest anchor attractions: Malaysia's first interactive wax museum, The Red Carpet, and Malaysia's first Trick Art Musuem.
The existence of i-City is also perceived as a catalyst to transform Shah Alam into an internationally-recognized city in Malaysia. As i-City poised to be an international business hub by day and a lifestyle haven by night, i-City brings the future closer than everyone can imagine. The Future is here.

8 Kia Peng @KLCC is a luxury residences condominium development worth RM820 million GDV in the Kuala Lumpur City area. It is a 50-storey tower allocates more than 400 impressive SoHo and serviced apartments units, and just less than 5 minutes walking distance to KLCC.
Aiming to gleam the property development of KLCC, 8 Kia Peng @ KLCC is designed with luxurious, yet modernized architectures and savor a breathtaking landscape view of the Twin Towers and the staggering Kuala Lumpur skyline from the inside.